A dashlet summarizes the contents of a report, often in a visual way.
Here are the steps in creating a dashlet.
Go to your report and Click "Design Report"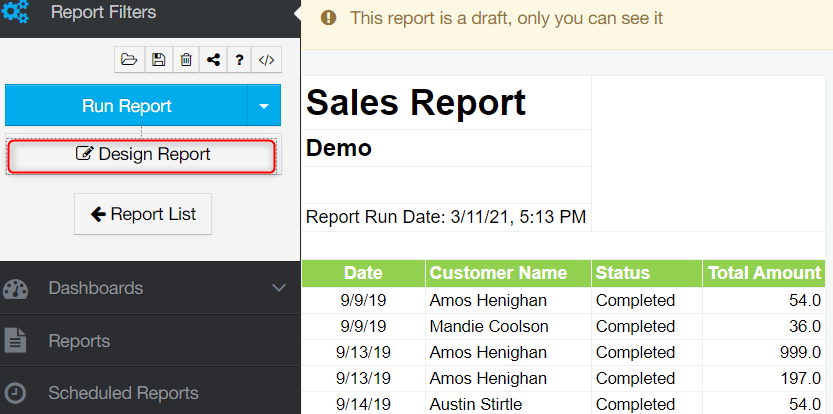 In the report body, click on "Dashlet"

There are various Dashlet Type you can choose from and as soon as you select any of these, their corresponding Graph Type will automatically appear for you to use.

Example 1:
Dashlet Type: Single KPI Values
Graph Type: Gauge
Follow below steps: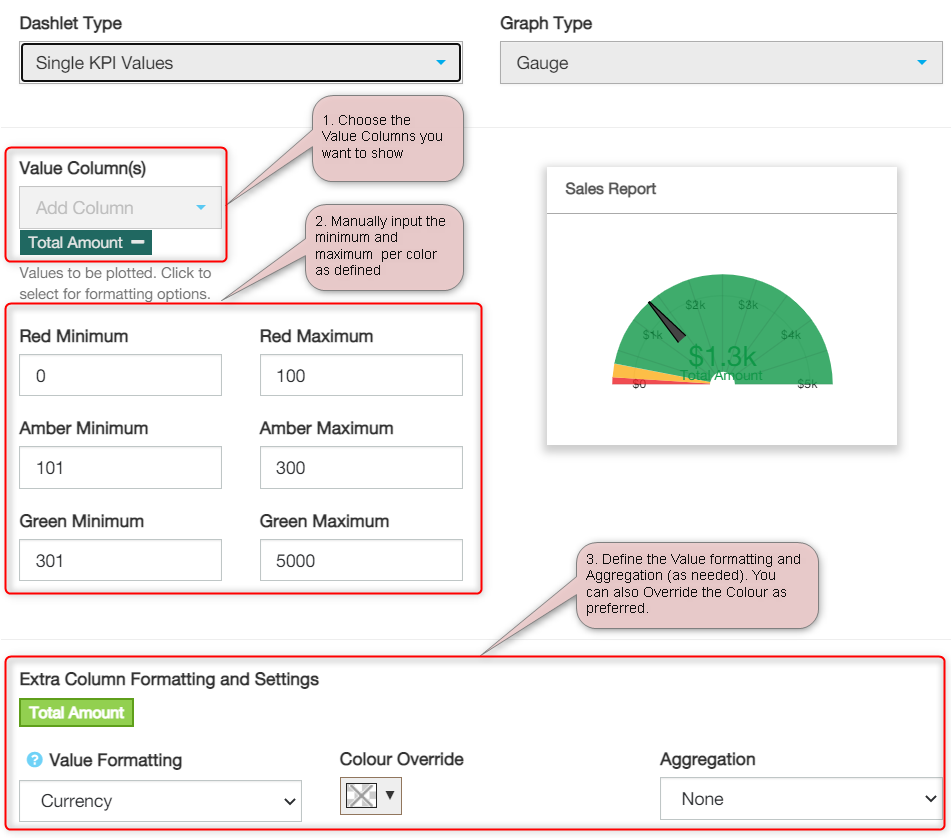 Once above is filled up, click on "Save" on the upper right side of your report. You can now see the Sales Report Dashlet has been created.
Example 2: Dashlet Type: Value Over TimeGraph Type: Bar Graph

Follow below steps: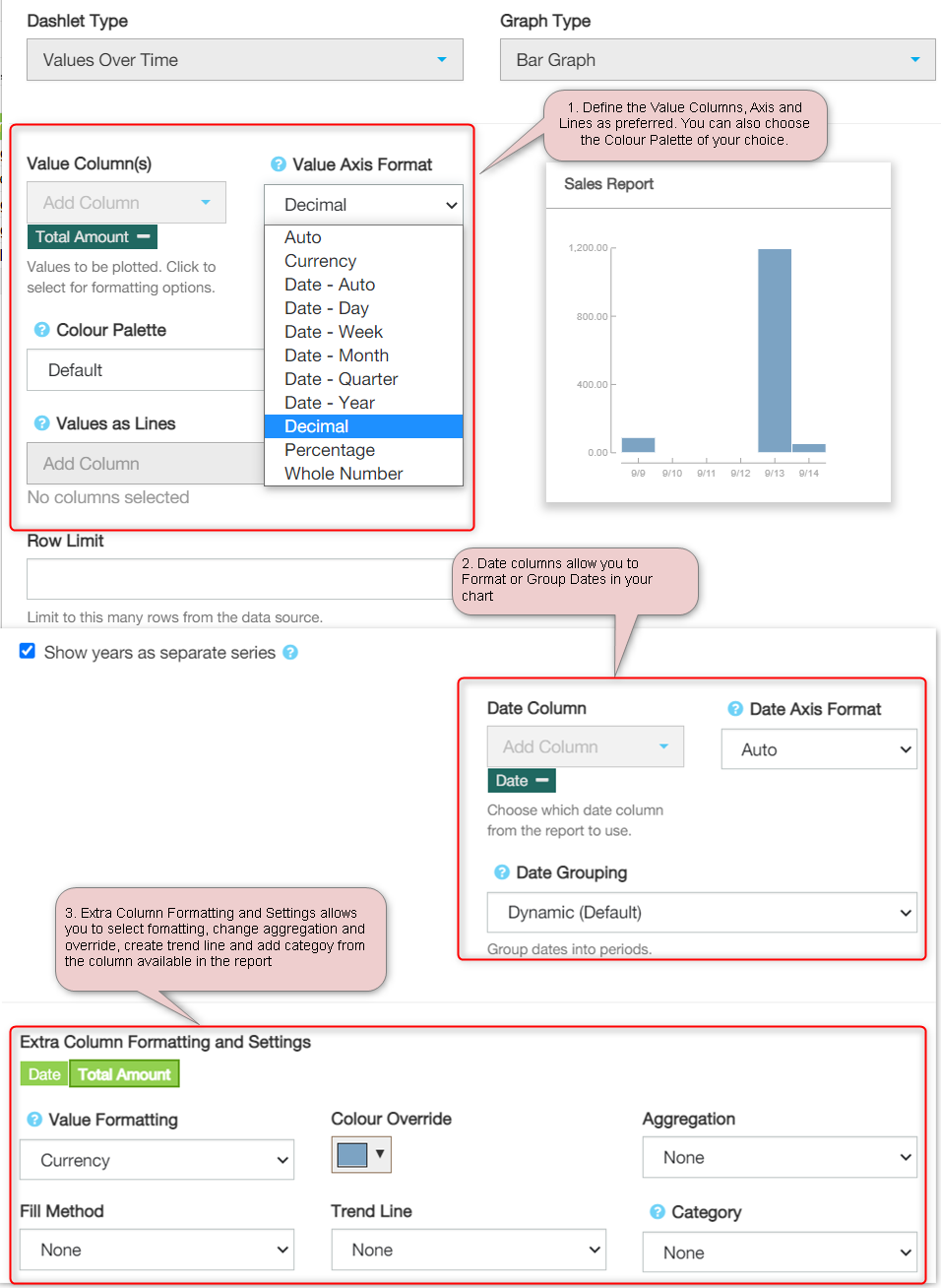 Click Save and Run then go to report and you will see the Line Graph upon clicking the Dashlet.