This guide will take you step-by-step through creating a Multi-tab spreadsheet report using the Wink Reports designer tool.
Step 1 - Create a New Report
When viewing the report list, click Design a New Report.

Enter a title. Don't worry - you'll be able to change this later. I called mine "Report Tutorial".
Step 2 - Designer Introduction
Next, you'll see the report designer.
Where the Add report dropdown you select the reports you would like in the report. Once all have been selected , press save a run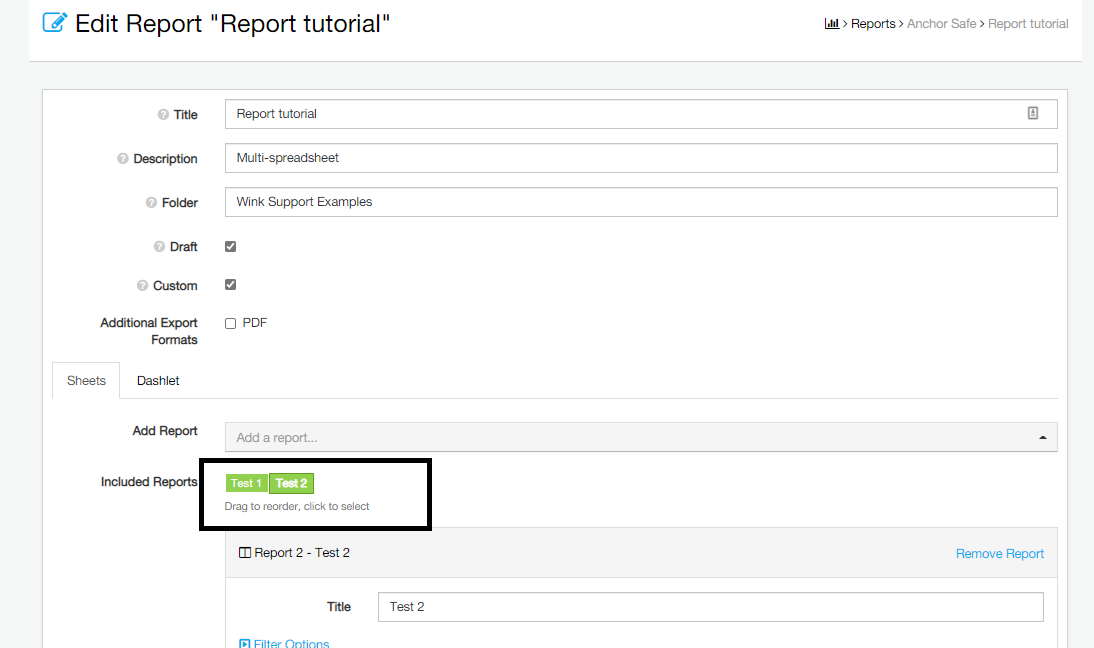 Each report will be represented on the top of the report as shown below.